Our Facilities
We have modern spacious facilities and the highest technology equipment available to provide you with the best hearing healthcare in the valley.
Waiting Room/Reception Area
Comfortable and spacious waiting area complete with flat screen TV entertainment and a wide selection of current magazines.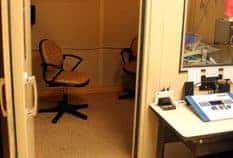 Two Soundproof Audio Booths
Complete with an advanced audiometer, impedance/tympanometer (middle ear test machine), otoacoustic emission testing equipment (inner ear test), and complete sound field set up.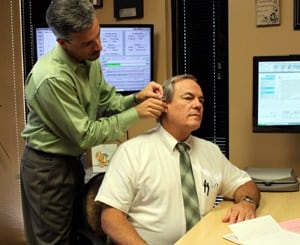 Two Hearing Aid Fitting Rooms
With computerized fitting and hearing aid test box/visible speech mapping (VSM) equipment used to adjust and verity hearing aid fittings. Includes a surround sound verification system.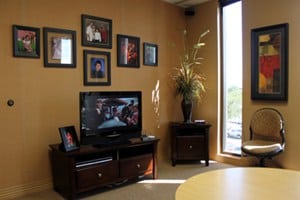 Wireless/Bluetooth Device Demonstration Area
Complete with wide screen LCD television to demonstrate the various wireless technologies which allow for a direct link between hearing aids and television.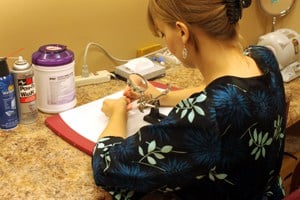 Simple Procedure Room/Lab
Including buffer/grinder for hearing aid modification, vacuum cleaning system to safely remove debris from hearing devices, U/V light system for patching and soft coating devices, and a dehumidification system to facilitate drying moisture damaged hearing aids.
Fact:  What causes hearing loss?  There are many things that can contribute to hearing loss but the three most common causes are heredity, noise exposure and aging.  We have no control over aging and heredity, but we can certainly control our exposure to loud noise by wearing ear protection while participating in noisy activities like mowing the lawn, going to a concert or working around loud noise.